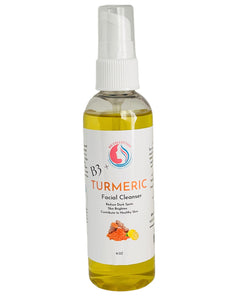 The Turmeric cleanser speed up the dark spot challenges, the vitamin B3 is known to promote healthy skin, it helps with bumps caused by pimple breakout. Follow the step by step use use toner and moisturizing after use this cleanser. 


Ingredients: organic Aloe Vera Juice, Cocamindopropyl Betaine, Kosher Vegetable Glycerin, Licorice Toot Extract, Turmeric, Citric Acid, Vitamin B3, Phenoxyethanol, Rice Bran Oil, Vitamin E, Lemon Essential oil. 


Paraben Free, Gluten-free, and Crustly Free. 


Shelf Life: 12 months